Got a fence line that needs clearing?
Got a large over grown section that needs to go?
Our digger is the perfect size for all your residential and commercial clearing projects.
Our digger can remove all those unwanted bushes, shrubs, vines, extra dirt and clay stones and leave the area leveled and clear.
Recently we cleared this messy, bushy section with our digger, removing all the unwanted greenery and leveling out the area. This was for one of our residential clients that was struggling to clear the section by hand. This job was completed in under a day and the client was happy to see the finished result.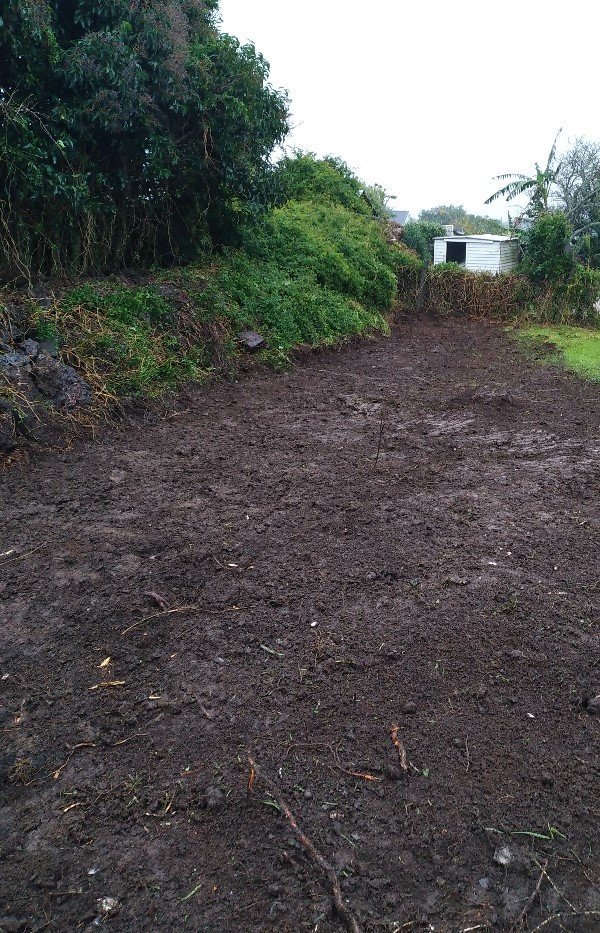 So, if your section needs clearing, whether big or small, call us today on 0800 514 514.
We service the Auckland region and our digger hire comes with an experienced operator.
For a quick estimate quote, send a photo of the area you need cleared to info@williamspropertyservices.co.nz
For all of our other services go to: Williamspropertyservices.co.nz